Concrete Staining for Your Home or Business
Are you looking for modern stained concrete flooring? Andy's Concrete Floors can turn your concrete slab into a work of art! Choose from natural earthy tones or make your floor pop with bright hues. Concrete floors are durable, attractive, and affordable. Call today to get a free quote to transform your floors today!
Maintenance for Concrete Floors
Simply dust the floor regularly with a microfiber pad to keep dirt off the floor. Sand, soil and dirt works as an abrasive and can hurt your floor's finish.
Wet mop the floor with hot water and a neutral floor cleaner. No need for harmful chemicals or bleach.
Clean spills and stains when they happen. Your floor will resist soaking in any stains, but negligence can lead to staining.
Step 1. Choose Your Color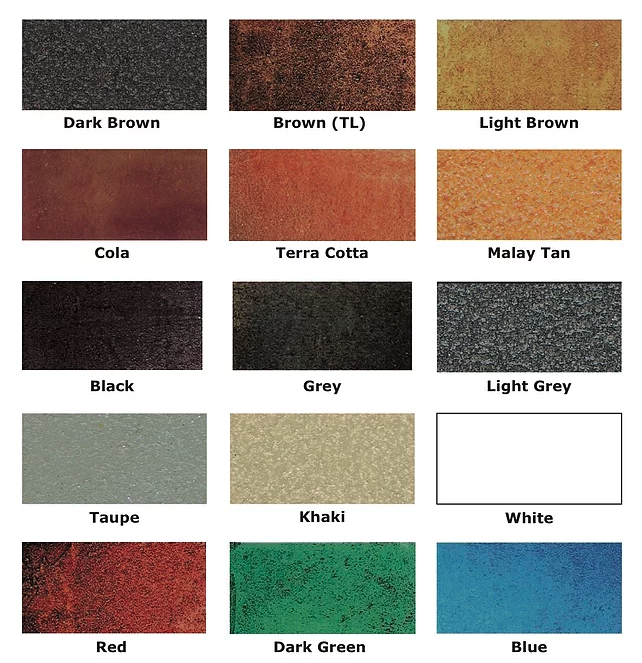 Step 2. Choose Level of Gloss